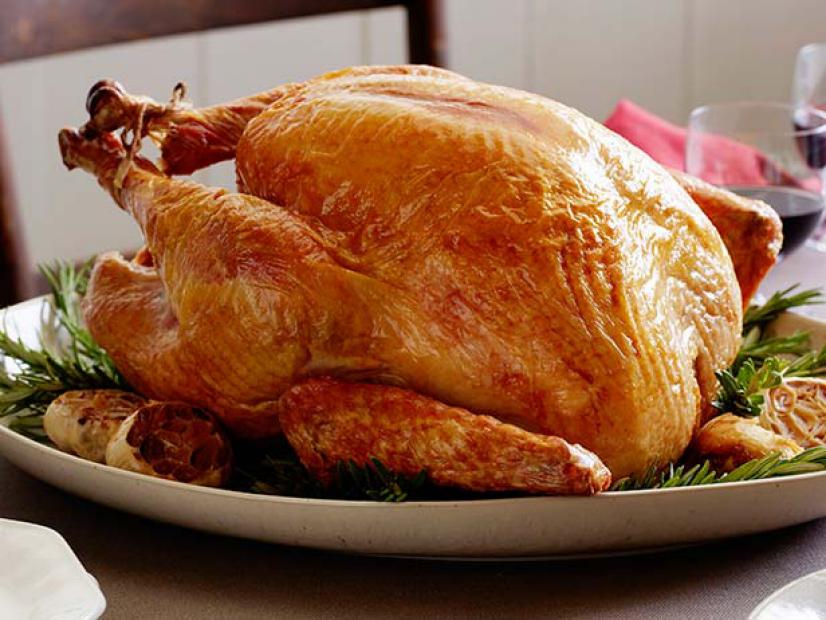 What much better recipe to start out with from this week's Very good Eats: The Early Years than Alton's roast turkey. He explains each and every detail, from the brine—a combine of vegetable broth, brown sugar, black peppercorns, allspice berries, and candied ginger—to the roasting.
Substances
Directions
Two to three days just before roasting, thaw the turkey in the fridge or in a cooler kept at 38°F tops.
Combine the vegetable stock, salt, brown sugar, peppercorns, allspice berries, and candied ginger in a large stockpot above medium-high heat. Stir until the salt and sugar dissolve. Take away from the heat. Amazing to room temperature, then refrigerate the brine.
The eve just before roasting, combine the brine and iced water in a cooler. Place the thawed turkey (guts, neck, and whatnot removed) breast side down in the brine. Seal up the cooler and use is as an ottoman.
Target brine time: 12 hours flip the bird as soon as about halfway via.
Roasting day: Heat the oven to 500°F.
Take away the bird from the brine and rinse inside and out. Discard brine.
Spot the bird on a roasting rack and area within a roasting pan. Pat the bird dry (inside and out) with paper towels.
Mix the apple, onion, cinnamon, and water in a microwave-risk-free bowl. Microwave on large for 5 minutes. Add to the turkey's cavity, along with the rosemary and sage. Truss, if you like.
Lightly coat the bird with canola oil. Roast the bird on the lowest rack of the oven for 30 minutes.
Insert a probe thermometer into the thickest part of the breast and minimize the oven temperature to 350°F.
Roast right up until the thermometer registers 155°F, about two one/two hours.
Eliminate from the oven, cover loosely with aluminum foil, and allow rest for at least 15 minutes prior to carving.
This submit could incorporate hyperlinks to Amazon or other partners your purchases via these links can advantage Severe Eats. Read through more about our affiliate linking policy.